How to Create Your Own Twitter Community in 3 Simple Steps
Twitter introduced its "Communities" feature last year, allowing users to connect and converse just like in Facebook groups. If you're interested in starting your own Twitter community, we've got you covered. Read on to learn the easy steps to create your own thriving Twitter community.
Requirements
Before you begin, make sure you meet the following requirements:
Your Twitter account must be public (switching to protected mode will result in the loss of admin privileges).
Your account should be at least six months old.
Your account must have either a verified email address or a linked phone number.
Two-factor authentication (2FA) must be enabled for your Twitter account.
Lastly, your Twitter account must comply with and not have a history of violating Twitter's terms of service.
Steps to Create a Twitter Community
To start your own Twitter community, follow these simple steps:
Open the Twitter communities interest form.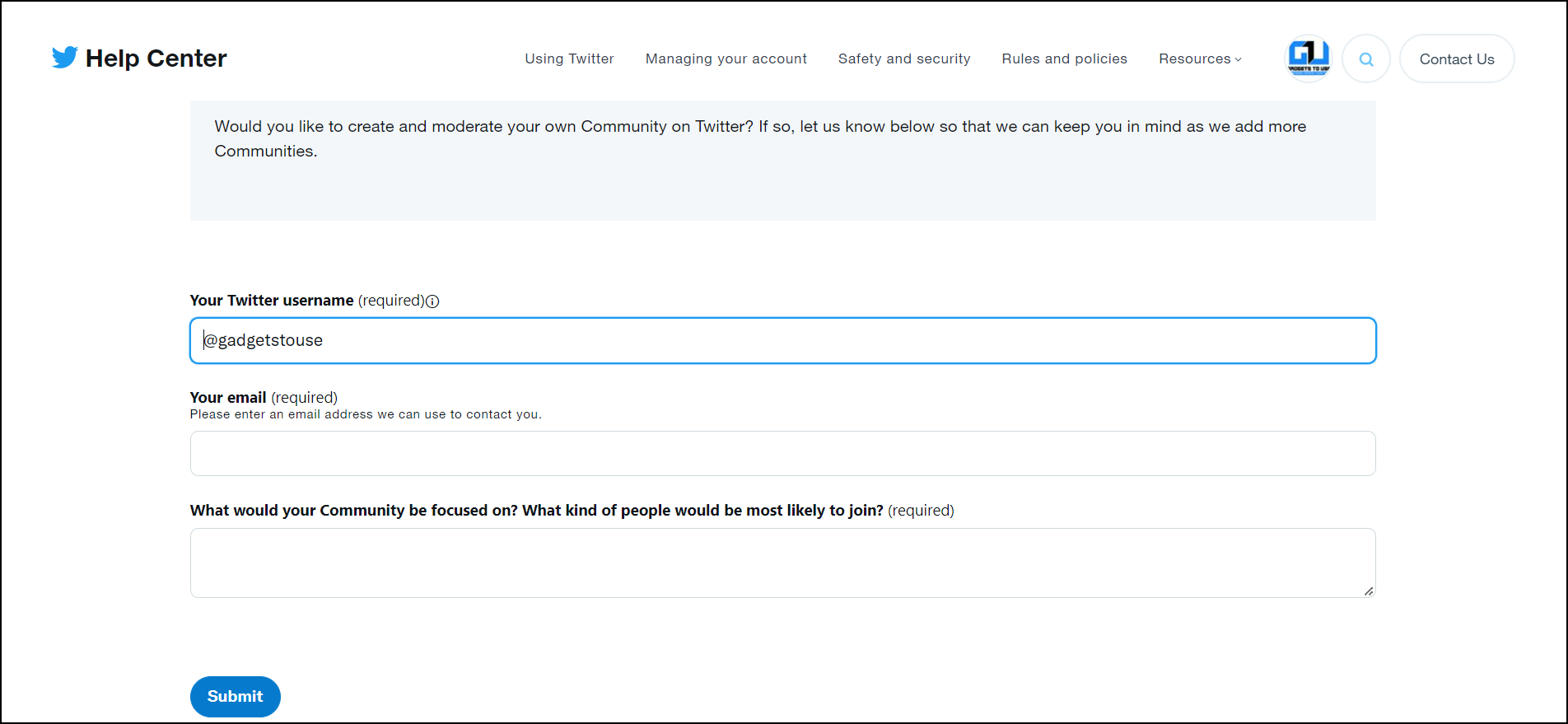 Fill out the form by providing your verified email, the topic for your community, and the type of people you want to invite.

Once you've completed all the necessary details, click on Submit.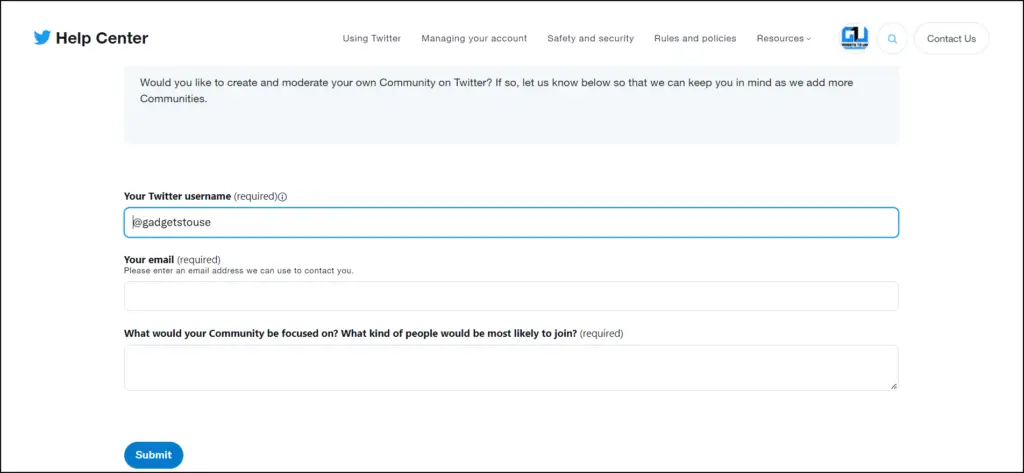 That's it! After submitting the form, Twitter will review your account and community interest topics before taking further action. Once your community is approved, you can start posting and inviting people to join.
FAQs About Twitter Communities
Here are some frequently asked questions about Twitter Communities:
Q: How many admins or moderators can a Twitter community have?
A: There is no limit to the number of moderators for a Twitter community. You can add as many admins as you want.
Q: How many people can be invited into a Twitter community?
A: There is no limit to the number of people you can invite into your Twitter community. Moderators can invite as many people as they like.
Q: Can moderators set eligibility criteria for joining a community?
A: According to Twitter, community admins and moderators should only consider people who are interested in the shared purpose of the community. Eligibility criteria beyond this should not be administered.
Q: What privileges do moderators have in their communities?
A: Community moderators have the authority to remove members and hide tweets that violate community rules. Community members can report tweets to moderators if they believe a rule has been broken.
Q: Does Twitter pay community moderators?
A: No, Twitter does not provide payment for creating or managing any community.
For more tech news and tips, follow us on Twitter and stay tuned for the latest updates!
You can also follow us for instant tech news on Google News or join the GadgetsToUse Telegram Group for tips, tricks, smartphone, and gadget reviews. And don't forget to subscribe to our GadgetsToUse YouTube Channel for the latest review videos.